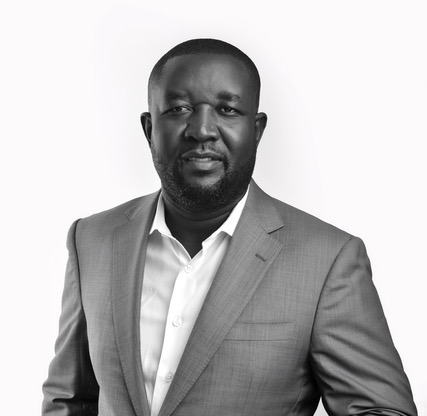 Moses Atemba
Position:

Experience:

Location:

Email:

Phone:
Moses Atemba has tremendous experience in the African markets. He has successfully developed and deployed numerous infrastructure projects in Telecommunications, IT, Renewable Energy, Mining and Security across several African countries including Kenya, Uganda, Tanzania, Mozambique, SouthAfrica, Malawi, Zambia, Madagascar, Ghana and Nigeria.
Moses started off at Siemens as an Engineer before going on to be a Project Manager. Then to Nokia and Safaricom (a leading Telecom operator in Kenya), before finally leaving employment to pursue personal interests in Renewable Energy and Infrastructure.
Moses is part of the Akon Lighting Africa team that started and deployed solar power to rural areas across 16 African countries. He is Advisor to the CEOs – GEMDT France and Xcalibur Group Spain.
Currently, Moses is the Director of TAL Holding Mauritius (a pan African project development, financing and execution outfit based out of Mauritius), as well as a Qatari start up project management company (Q-Infra), developing and financing infrastructure projects across Africa and Asia Pacific. These projects have strong International Financial by Qatar and European partners. He is also leading developments on infrastructure projects in Roads, Ports and Railways infrastructure in Africa as well as financing of an Aquaculture project in the Gulf countries.
Moses is playing a leading role in the development of projects in Solar Energy, concept to implementation across many countries in Africa (Kenya, Uganda, Mozambique, South Africa). Oil and Gas and Mining projects in Africa. Health Care, Telecommunications, IT and Security deployments across Africa, Middle East and Asia Pacific Regions.
Moses is widely travelled and considers himself a citizen of the world aided by fluency in English, French, Portuguese and Swahili (widely spoken in East and Southern Africa). He is currently taking lessons in Arabic.
Moses holds a degree in Electrical and Electronics Engineering, MBA and a Private Pilot Licence.