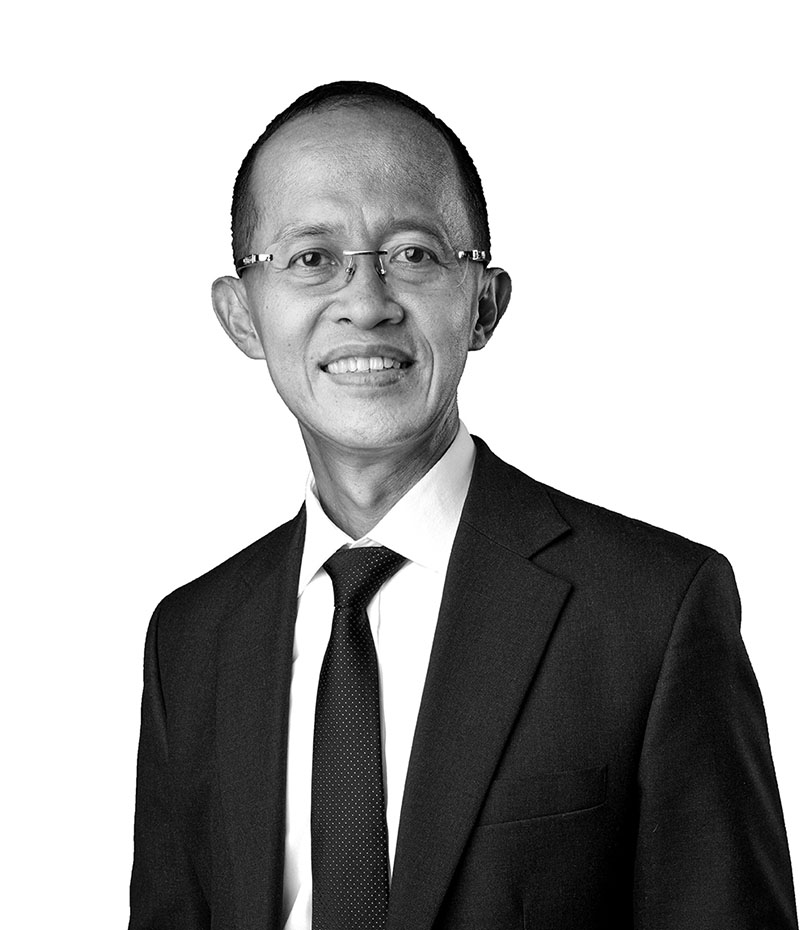 Eko Putro Adijayanto
Position:

Experience:

Location:

Email:

Phone:
Eko Putro Adijayanto has a strong portfolio both in governmental and private sectors. His expertise in strategic management, business development, and investment has brought him to taste instrumental positions in his career.
With his proactive and go-ahead attitude, he was trusted to be the Special Advisor to the Minister of Research and Technology/Chief of National Research and Innovation Agency of Republic Indonesia (2020-2021), Special Advisor to the Minister of National Development Planning/Head of National Development Planning Agency of Republic Indonesia (2016-2019), Special Advisor to the Minister of Finance of Republic Indonesia (2014-2016), and Special Advisor to the Minister of State-Owned Enterprises of Republic Indonesia (2009-2011).
He also holds several commissioner and/or consultant roles within different institutions, most recently as the Senior Advisor at Manulife Indonesia which is one of a few big insurance companies in Indonesia; and the Commissioner of PT Jasa Armada Indonesia Tbk (IPC Marine) which is a part of the primary and largest state-owned seaport management group in Indonesia namely PT Pelabuhan Indonesia II (Persero) (Pelindo II or "IPC").
In addition, previously he took office as the President Commissioner of PT Sarana Multi Infrastruktur (2016-2017), Commissioner of Indonesia Infrastructure Finance (2014-2015), Senior Advisor of Accenture Indonesia (2013-2015), Commissioner of Bank BNI (2010-2012), and Expert Staff to Vice President Director of Pertamina (2009-2010).
Supprimé ! Eko graduated as Bachelor of Economics from one of the top universities in Indonesia, University of Indonesia, and an alumnus of the ASEAN Global Leadership Program at University of Berkeley, USA.
He established his career within the banking sector and had an expertise in institutional communications where he held key positions in a multitude of banks; Bank Universal (1993-2002), Bank Permata (2003-2005) and at Bank Mandiri (2005-2006) as Senior Vice President.
Furthermore, he is the Founder of Dreya Communications, a strategic communication consulting company established in 2001, with clients from various sectors including infrastructure, pharmacy, banking, insurance, ministry/agency, manufacturing industry, hospital, property and hotel.